Dahlicious Day!

What a fun day we had in Years 3 and 4 on Dahlicious Day!
On Friday, Bosham Primary School was taken over by Oompa-Lumpas, (quite) big (very) friendly giants and lots of Matildas! The children took part in various activities around the school, including making a giant collage of an enormous crocodile, learning to draw like Quentin Blake and inventing some flushbuckling, broomwhizzing, whoopsy words, in the style of the BFG.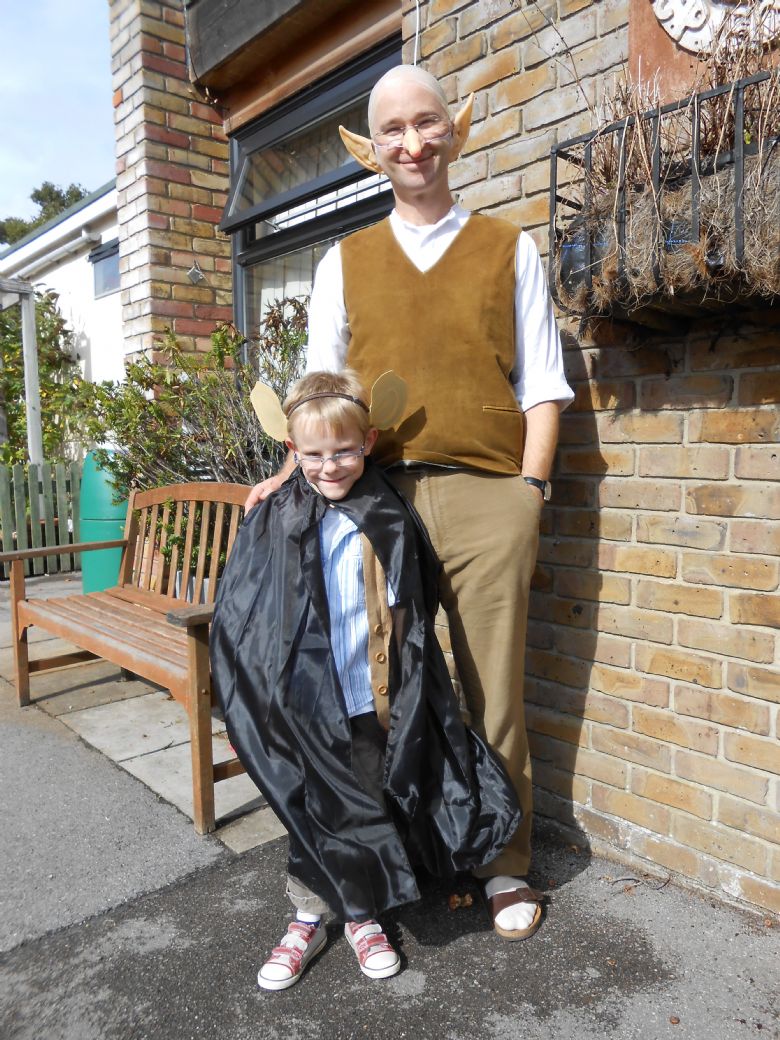 In addition, the children all decorated a cake, which Miss Trunchbull allowed them to eat at the end of the day - but, unlike Bruce Bogtrotter, they only got to eat the one!
We raised lots of money for Roald Dahl's Marvellous Children's Charity and had a fizzpoppingly, wonderful time!