A Very Special Birthday

Forging strong links with our community is very important to us at Bosham Primary School. Click Read More, to find out how we celebrated a very special birthday of a local resident.
As you will know, one of our Golden Learning Opportunities is for the children to go and visit the residents at Britannia Court. We also visit at other times of years and one of our favourite occasions is to sing carols which the children and residents enjoy enormously.
During our recent carol singing visit, Celia who recently had her 101st birthday presented the children with a card which we thought you would like to share:
To you all,
Just to thank you for all the lovely time you have given to us over the last year. It's all been so good for me that you are able to visit. Every thing you do here has been interesting and made me happy. I shall never forget all the small things you have done for me. I can only wish to have you all again in 2013. All my love and thank you for everything.
God's blessing to you all.

Celia (101)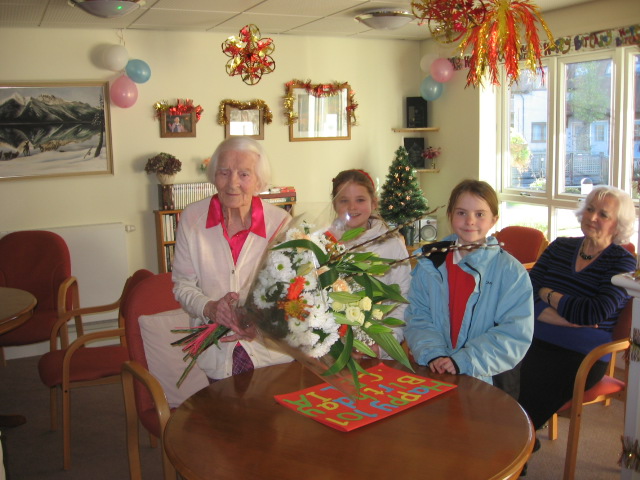 Celia is pictured here with Tash and Bea who went to visit her on her 101st birthday and presented her with a beautiful card and bouquet of flowers.