Un croissant s'il vous plait

Year 4 took time out this morning to enjoy a croissant and a chocolat chaud. Yummy!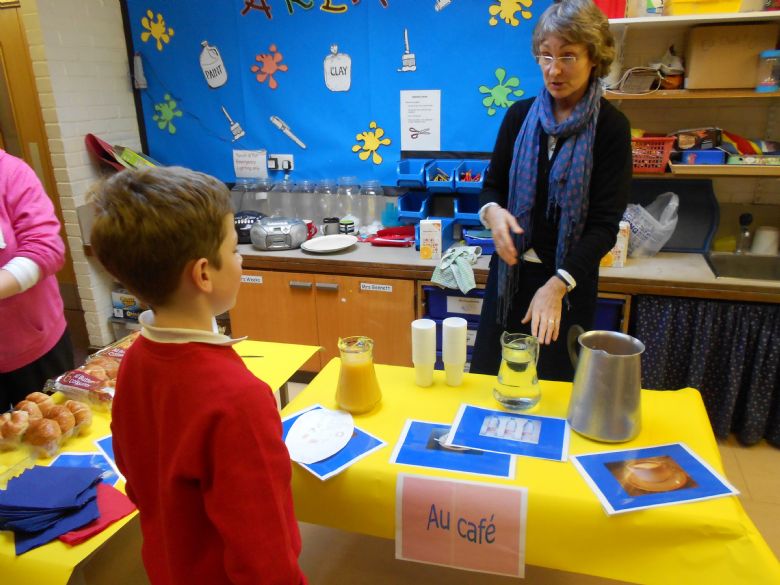 Bonjour?
Bonjour Madame.
Ca va?
Ca va bien merci.
Vous desirez?
Je voudrais un croissant, un chocolat chaud et un jus d'orange, s'il vous plait.
Voila!
Merci Madame, au revoir.
Au revoir.
Not sure what this means....? Just ask one of our Year 4 class!